Easyflirt proposes one of the most popular online personals sites on the internet. The site has been serving singles on the internet for many years.
It's proven to make money, and you can be a part of it within minutes !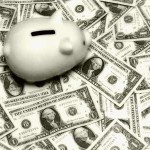 A lucrative dating affiliation program
Easyflirt offers one of the most lucrative dating affiliates program on the Web.
You are paid 55% of any paid member you send. Memberships are rebilled monthly after their initial time runs out.
Refer other affiliates
Refer other affiliates to this program and we will pay you 10% of all their sells … forever ! This also includes monthly recurring !
Benefits of becoming an Affiliate
Online personals is one of the best types of affiliate programs you can join on the internet. Since it is subscription based, you can earn money off of the same sign-up for months !
Easyflirt's team does all the billing, tracking, customer service and support ! All you have to do is sign-up and promote the dating pages you create !
You will have access to a stats area that will show you the number of members that registered to your dating pages and the amount of money your generated.
Support : Easyflirt periodically sends out newsletters with updates, promos, and new information that will help you make sales.
Simplicity : tt doesn't take a genius to become a reseller. You can start sending traffic within minutes. Once you've sign-up, you will be able to create special URLs to send your traffic to. You will also find banners and other promotional tools to use if you wish. Put them on your site and you are on your way.
Last but not Least! It's 100% free !
Don't wait any longer, get started now.